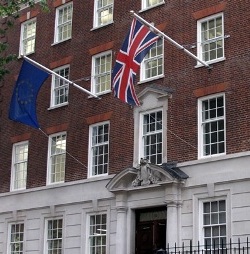 In July Ewelina attended the joint event "Future-proofing the profession: Equipping the next generation of translators" organised by the CIOL, European Commission and ITI.
The event brought together representatives from the EU, CIOL, ITI and the worlds of academia, business and technology to discuss how best to support the next generation of translators and make recommendations to key stakeholders. In addition, translators were invited to submit a question to the panel, and ten most pertinent questions were selected, including the one asked by Ewelina:

"How can translators manage client expectations in the world shaped by fast changing technology and innovation? (How can we differentiate our services from those offered by other colleagues, taking into account all the innovations taking place in the world of technology, and how to communicate this message to clients, to justify our price tag?)".
The event proved incredibly successful and informative, and a written report and follow-up survey are to come.
The video proceedings of the event and live twitter reaction can be viewed on this news article.